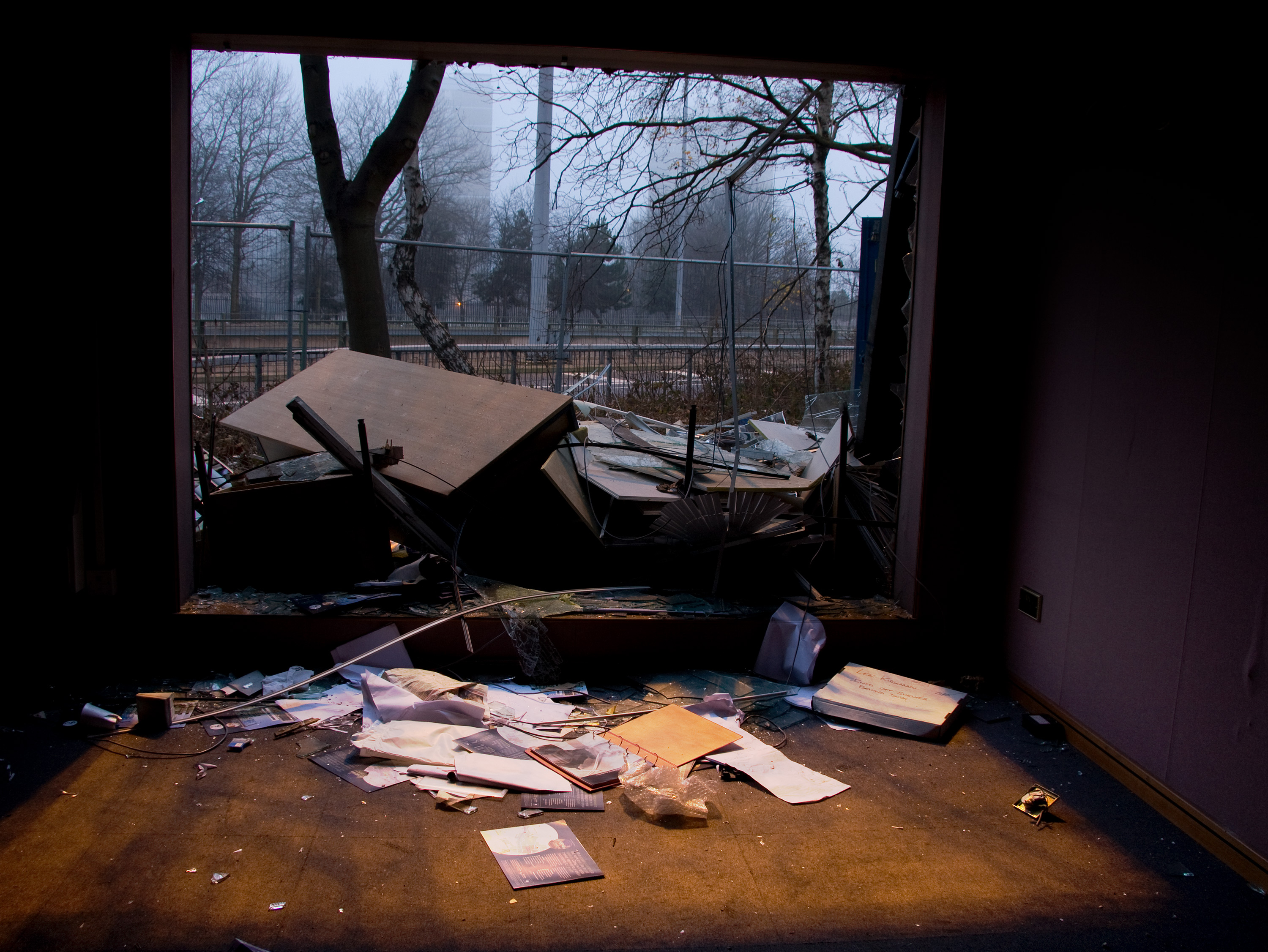 Breathing Room

2010-2021.
Giclee, variable dimensions.

'The space we stood around had been emptied
Into us to keep, it penetrated
Clearances that suddenly stood open'

From 'Clearances' by Seamus Heaney

This series of images offer 'trace recordings' of spaces where the abandoned detritus of human culture traces the left behind personal or communal histories, memories and relationships with the past.

Putting distance between the present and past, both personally and socially often yields unexpected openings - vantage points that offer views of complex, inconclusive, non-binary social spaces.